Introducing our brand new vegan pastries.
Our plant powered wholesale range keeps on growing.
We bake all our pastries by hand in small batches, and just because they're plant powered, we don't make an exception for our new collection of vegan pastries. Layered around our signature Belgian plant butter and baked until crisp and golden, there's no need to sacrifice on taste.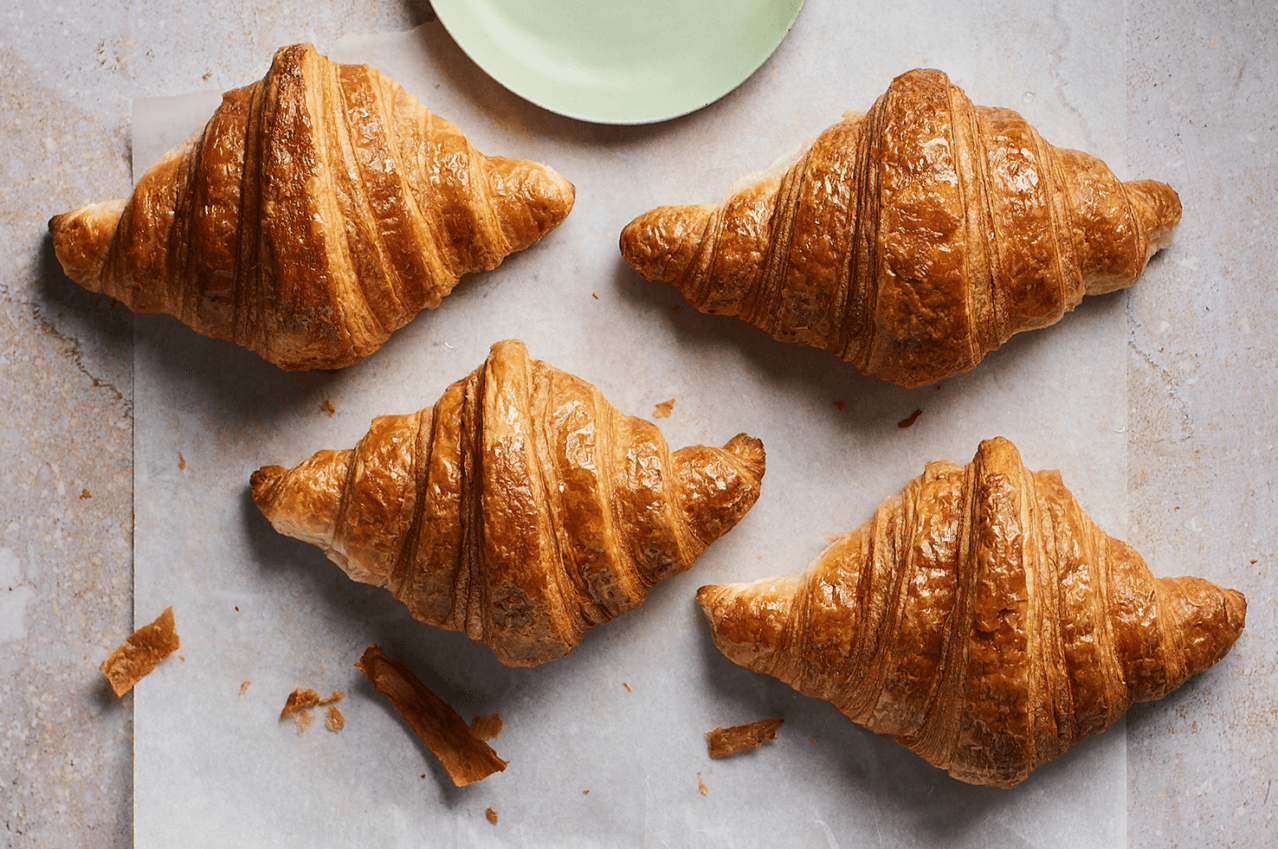 Croissant

Our plant based take on the traditional croissant. This delicate breakfast favourite is folded with layers of plant-based butter, proved and baked to flaky perfection. Perfect served warm with a cup of fresh coffee.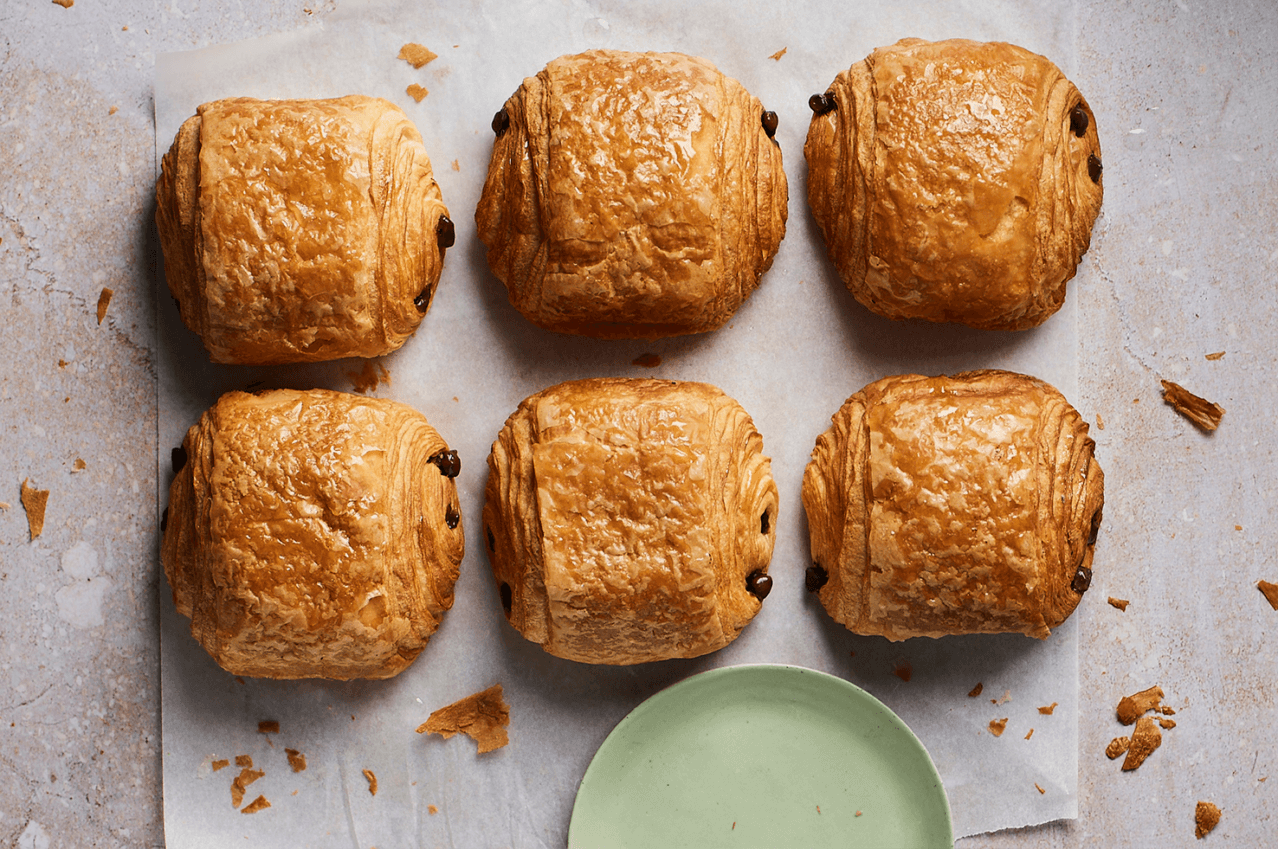 Pain au Chocolat

Flaky layers of exquisite vegan pastry folded over the very finest Valhrona dark chocolate. Our Vegan Pain Au Chocolat really delivers on rich, buttery flavour and delicate, crispy texture.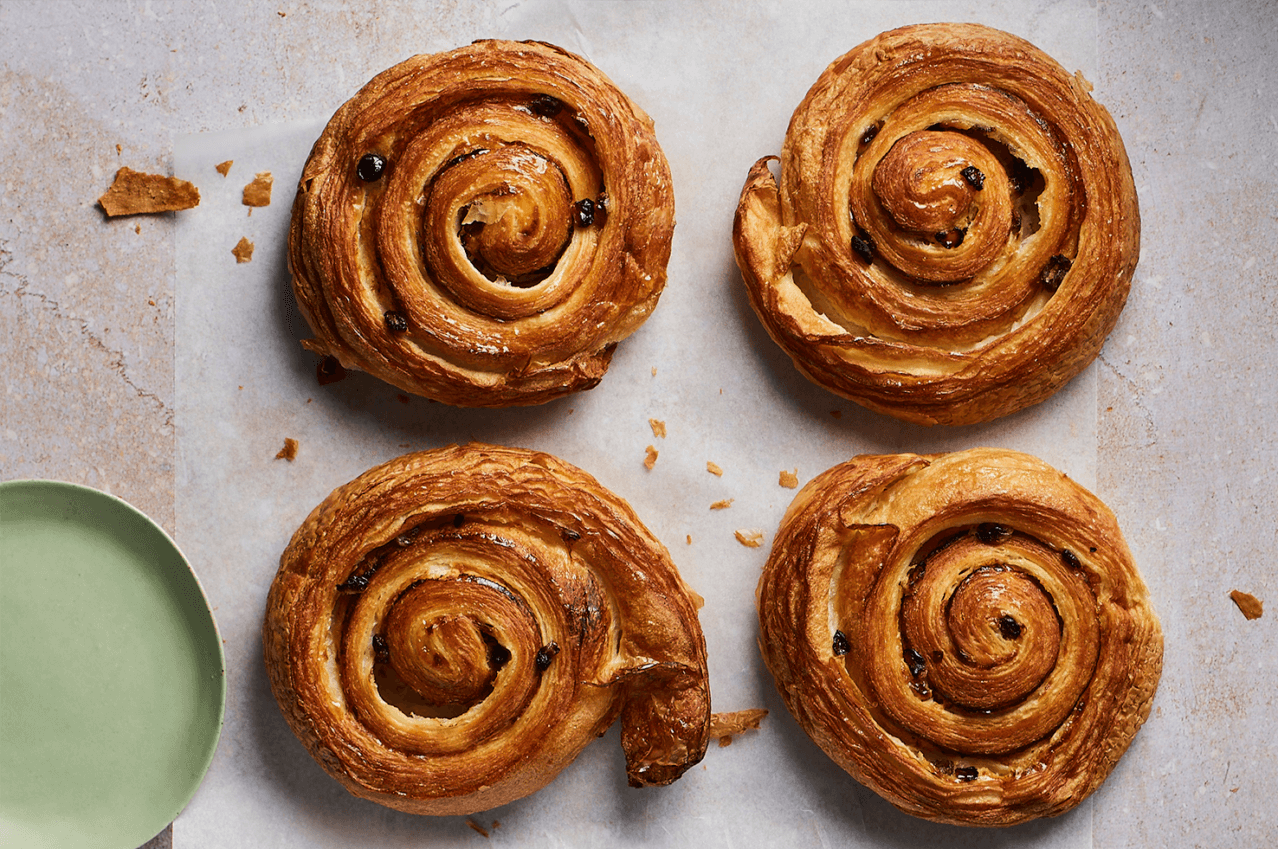 Pain aux Raisin

Our flaky plant-based pastry dough is hand-rolled into a spiral enveloping a generous serving of luxurious vegan vanilla custard and plump, sweet raisins. There is no finer way to start your day than unravelling the riches of our Vegan Pain Au Raisin.