Veganuary 2019
A record number of people have signed up for Veganuary - setting them selves the challange of swerving meat and dairy for January and beyond.
If you're giving it a go and don't want to miss out on your favourite treats (and who would), we have a fabulous selection of vegan bakes ready and waiting...
Peanut Butter Blondie
(18 portions - UK WIDE)
It's nutty, fudgy, gooey and sweet. Our take on the decadent blondie with smooth peanut butter and vagan chocolate chunks. Vegalicious!
Chocolate & Raspberry Cake
(14 portions)
Well, what do we have here? Our vegan chocolate and raspberry cake is a rich double layered chocolate cake filled with raspberry jam and covered in a vegan chocolate butter cream. Pass me the fork, I am going in!
Flapjacks - Raspberry, Blueberry or Trailmix.
(18 portions - UK WIDE)
Classic, chewy and good for your soul, Our vegan flapjacks are simply delicious and hard to beat (if we do say so ourselves). Available in raspberry, blueberry or trailmix - take your pick!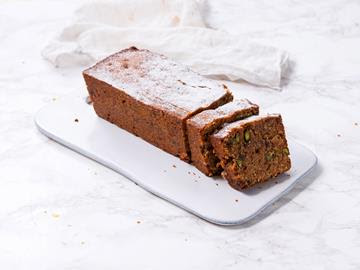 Pistachio Loaf
(8-10 portions - UK WIDE)
Our gluten free and vegan pistachio loaf cake is not to be missed, packed with fruit, ground almonds, whole pistachios and a hint of spice! A perfect way to beat those January blues.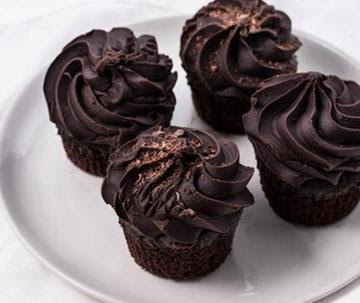 Chocolate & Raspberry Cupcakes
(Box of 6)
These delicious dark chocolate cupcakes are filled with raspberry preserve and finished off with a dark chocolate vegan buttercream. Tempted?