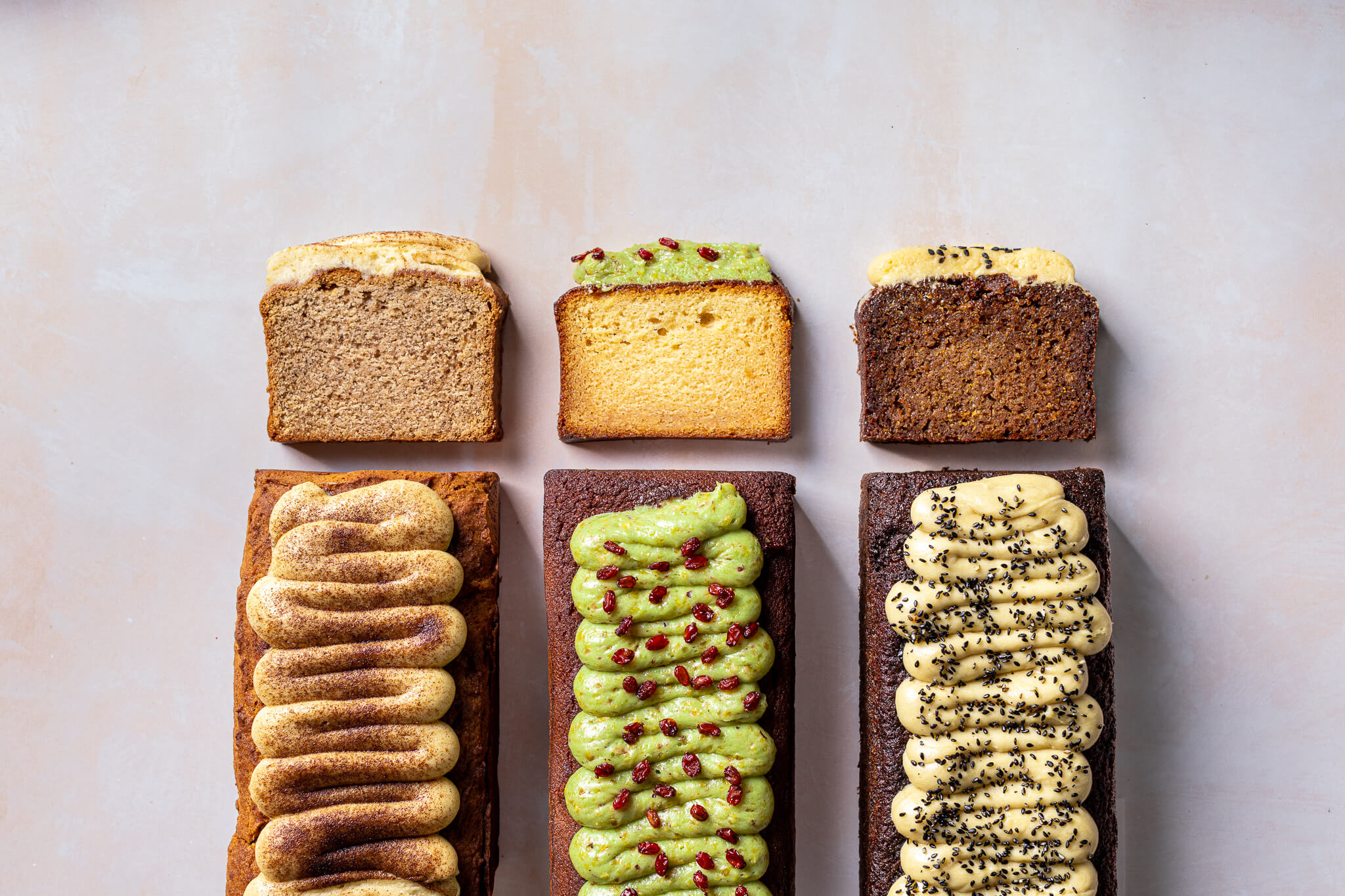 Unusual flavoured cakes, cookies or crodoughs offer a unique twist on some of your favourite baked goods. For years our bakers have been working away in our kitchens to mix up some of your favourite innovative bakes.
Sometimes the best things in life are unexpected and that's how we feel about our more unusual flavour pairings. Here are our most popular unique flavours that work well together and why they do.
Salted caramel and pistachio
Salted caramel is a popular flavour because of it's sweet and savoury contrast. Pistachios are also known for their salty but slightly sweet flavour. The distinctive nuttiness of the pistachio also works wonderfully with the creamy, buttery caramel.
Our salted caramel and pistachio doughnut is dipped in caramel and topped with pistachios. The smooth, velvety caramel with the crunch of the pistachios, what a perfect pairing!
Pear, Chocolate and Cardamom
It's no secret that a fruit loaf cake is a crowd-pleaser, better yet a spiced fruit loaf. A pear loaf cake works particularly well because of a pear's subtle sweetness and refreshing flavour. Cardamom adds warm, aromatic notes to a fruit loaf cake, giving the flavour depth and enhancing the overall taste of the cake. For extra indulgence we have also added dark chocolate chips to our pear, chocolate and cardamom loaf cake.
Chai and Jaggery
We've added Jaggery, an Indian palm sugar, into our buttercream to compliment our chai loaf cake and give it a dark fruity flavour. Traditionally in Indian cuisine these flavours are paired together as many choose to add jaggery to a chai tea for extra sweetness.
Chai is known for it's aromatic blend of spices, which paired with the natural sweetness of jaggery has created a delicious and unique chai loaf cake. Our vegan chai and jaggery loaf cake is the perfect balance of spice and sweetness.
Rose and Pistachio
Our pistachio and rose cupcakes have a pistachio sponge with rose buttercream. Both pistachios and rose have a subtle sweetness to them, so they're great ingredients to add to cakes. The floral flavour of rose compliments the nuttiness of pistachios, creating a fragrant and delicious treat.
If you want to add any of these unique flavour combinations to your menu of bakes, check out how our online bakery delivery works.