That's right, Valentine's Day is almost upon us and you're going to fall madly in love with what we've got on offer…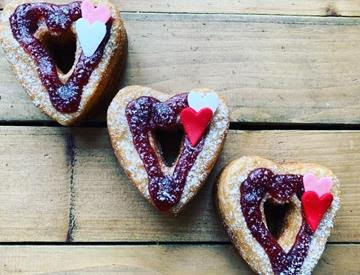 Key To My Heart Crodough
These heart shaped crodoughs will bake you crazy! Crispy layered pastry topped with a tangy raspberry jam and candy hearts.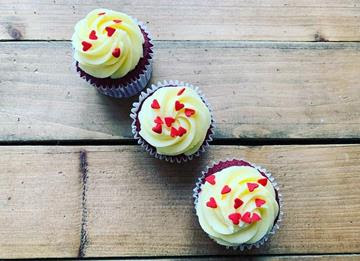 Cupids Red Velvet Cupcakes
Red Velvet cupcakes with a cream cheese frosting and a sprinkling of candy hearts because let's be honest, nothing says I LOVE YOU like cupcakes. 
Don't Go Baking My Heart Brownie
Our award-winning dark chocolate brownies are feeling the LOVE this Valentine's. Cut into hearts and topped with heart shaped sprinkles – Now that's lovely!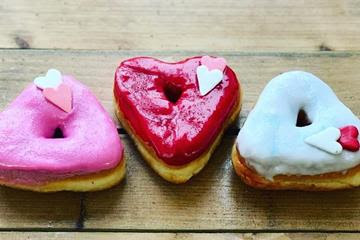 Doughnut What I Would Do Without You
And of course we've given our doughnuts a valentine's makeover! Our heart shaped iced doughnuts are not only delicious but the perfect way to show your loved one just how much you care!